VINYL PRINT, DTG, SCREEN PRINTING & EMBROIDERY
Axznt predominantly serves the Dance and Events industry but we also provide T-shirt printing services to every other walk of life too. We provide all types of printing services which include Vinyl, Direct To Garment (DTG), Screen Print and Embroidery. See below for our basic printing prices. If you are dance school or other type of club, check out our Dance School page for tailor made packages for dance clubs and team wear.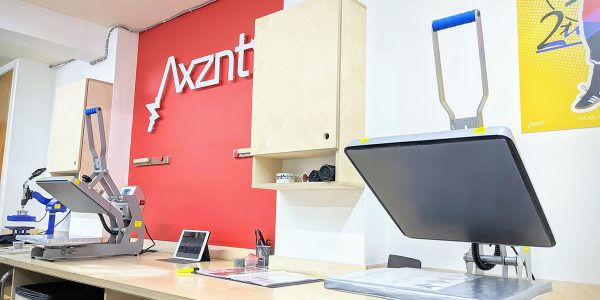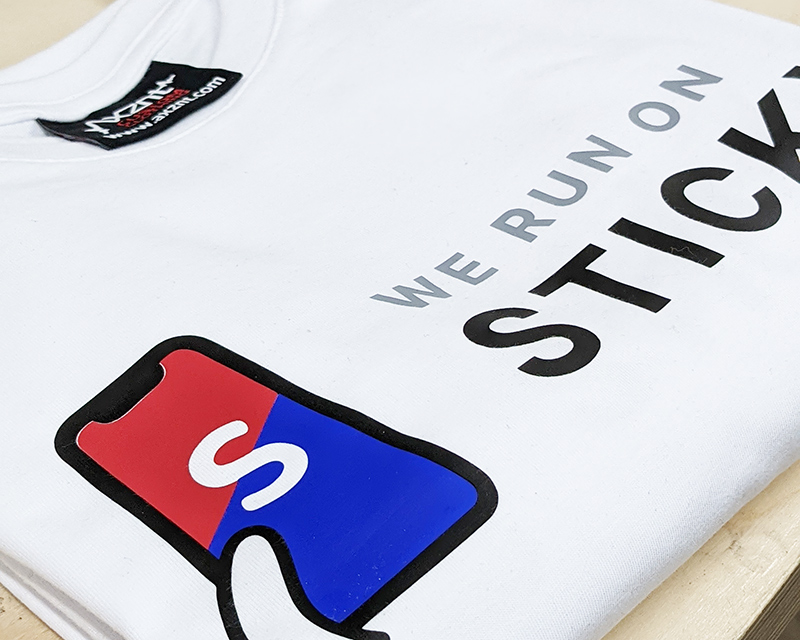 Prices for Vinyl and DTG Printing
| General Walk in Prices | Cost incl. VAT |
| --- | --- |
| Kids T-shirt One Location | £15.00 |
| Adults T-shirt One Location | £18.00 |
| Kids Pullover Hoodie One Location | £21.00 |
| Adults Pullover Hoodie One Location | £26.00 |
| Kids Zip Up Hoodie One Location | £23.00 |
| Adults Zip Up Hoodie One Location | £29.00 |
Additional Layers/Locations +£3-£6
Own garment printing starts from £7
Design Services Available
Our pricing is simple and fair, we have deliberately introduced low quantity discounts to try give as much value as possible and to help small businesses build their brand.
| Quantity | Discount Off |
| --- | --- |
| 6-15 | 10% |
| 16-29 | 20% |
| 30-49 | 30% |
| 50-100 | 35% |
| 100+ | Price on Application |
We have access to all types of garments and promotional items that would be perfect for building a brand, kitting your business out with uniform and merchandise, or just as a gift. Please get in touch to discuss your requirements.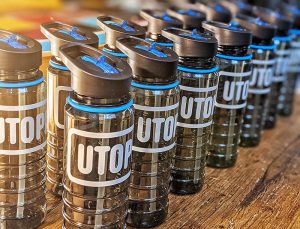 Embroidered T-shirts start from £9.41+VAT, but please submit your artwork for a definite quote as each design can vary with the stitch count, we don't want to overcharge you!
Minimum order – 6pcs
One of Digitising fee for each design £25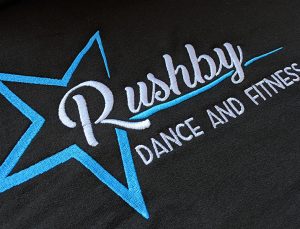 We are a one-stop shop for Dance School Clothing for Teachers and Dance Studio Owners here in the UK. From Logo to design to production, T-shirts to Water Bottles, we can do it all! We can also host your items on our website to take all the ordering hassle off of you.
If you have an event (promotional), a festival, band or charity it's quite possible you would need much bigger quantities and a better price. We can do this by providing a screen printing service which is much quicker and cost effective on large runs.
Rhinestones
Rhinestones are a specialty of ours and what got us on the map at the beginning. We class ourselves as one of the pioneers in stoned clothing, definitely in the street dance world and therefore can create the most amazing designs using all types of media to make you stand out for your particular occasion.
Pricing rhinestone designs is a much harder task than pricing vinyl, DTG or screen print. When costing rhinestoned clothing have to consider these 4 things;
• Size of design
• Size of rhinestones in the design
• Colour of rhinestones in the design
• Amount of rhinestones in the design altogether
(+ the garment)
With these 4 things we can give the best price for you down to every last rhinestone which can easily be over 10,000 in one design.
*Rhinestone Design fee may apply