There are many street dance competitions in the UK but where do you start? We've put together the most popular competitions with links for you to explore further. Although the competitions listed are more commercially known and are what we call 'circuit platform' based there are many other style events that may be classed as 'underground' where showcase pieces are performed and dance battles are the main focus of the competition.


You will recognise UDO the most as they organise and run Europe's leading competitive street dance events including annual British, European and World Championships. They also run 16 regional qualifiers across the UK, and have UDO affiliates in Africa, Asia, Australia, Europe, North America and South America.
For more information, click here



BDO dance have slowly but shurely made their mark on the UK competition scene with a number of regionals in the North, Mid and South of England. BDO will be having their first British Championship this year in April which is sure to be a sell out. The events are always fun with their resident wacky hosts, The Urban Jokers.
For more information, click here



Even though this event is in Scotland only, it's definitely worth a mention. MAD streetdance put on three events each year and are ALWAYS sold out. The reason is because they really care and understand how to make everyone happy. MAD always have the best music, judges and the most friendliest staff (because they're Scottish maybe?)
For more information, click here


  
SOAR have a very cool and friendly event that is based in Manchester. They usually bring international dancers over to judge which is always a pleasure to see, Ian Eastwood and Chachi Gonzales are just 2 of them. Although they do the usual circuit structure, they also have a friendly battle category in Hip Hop, House and Breaking.
For more information, click here



The SDI are a  member  based organisation with competitions being run  by committee members which means there are events nearly every week. If you are new to street dance, SDI is a good starting place as it's not as competitive as the others but  use the regular format so a few things can be learnt.
Good events with a slightly different format
The events below have a different elimination process and usually end up in a battle format. You usually find a mix of commercial street dancers and underground dancers as the events use a structure familiar to both sides. These events are great for commercial dancers to break into the underground scene and vice versa.



The Hotstepper is a relatively new event but with huge success last year.  Their solo category  process  is  completely unique and the team section is based purely on choreography as a whole rather than the styles in it, so there is more freedom in your creativity. Standard battle category with a great twist at the end.

Hip Hop International has been  around for a long time, one of  the first in the UK !  The UKs top crews have all competed here and made their mark. This is the only UK qualifier for the World Hip Hop International Championships in Las Vegas.
Again, UKSDC have been around for a long time and  this  event  is always  packed out. This event attracts some European teams which is nice to see on the dancefloor. The soo and duo category is more 'intimate' with only have up to 5 solos/duos on the stage at once.
This is just the tip of the ice berg so have a good look on Facebook and Google to see what you can find. It's always good to try an event at least once to make up your mind on whether it's for you or not. Don't forget to check out the battle events going on around… You can start with Jump Off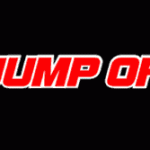 [thrive_2step id='671′]

[/thrive_2step]